Riso
Risography is a very environmentally friendly printing process using soy-based ink that has beautiful aesthetics. Each printing method has its own peculiarities–risography convinces with radiant colors and creates great color effects through halftones.
The cards are printed on certified paper and produced sustainably in Switzerland.
Set Boum:
Boum c'est le choc, Into the wild, Insane Courage, Girls Club
Set Pronto:
Pronto, La Dolce Vita, Into the wild, Très bien
Set Dolce:
La Dolce Vita, La Maison, Très bien, Con calma ma veloce
If you would like to buy a single card or a card with individualized text write me a
mail
.
If you want to get the Riso cards
︎ write me a
mail
or visit me in my Atelier
︎ visit my
shop
(EU)
︎ or
supportyourlocalartist
(CH)
Set Boum

Format: DIN A5
Papier: 300 g Lessebo Rough White
Printing method: Risography
Colour: black
Design and produktion: Bern, Switzerland


---
Set Pronto

Format: DIN A5
Papier: 300 g Lessebo Rough White
Printing method: Risography
Colour: purple
Design and produktion: Bern, Switzerland
---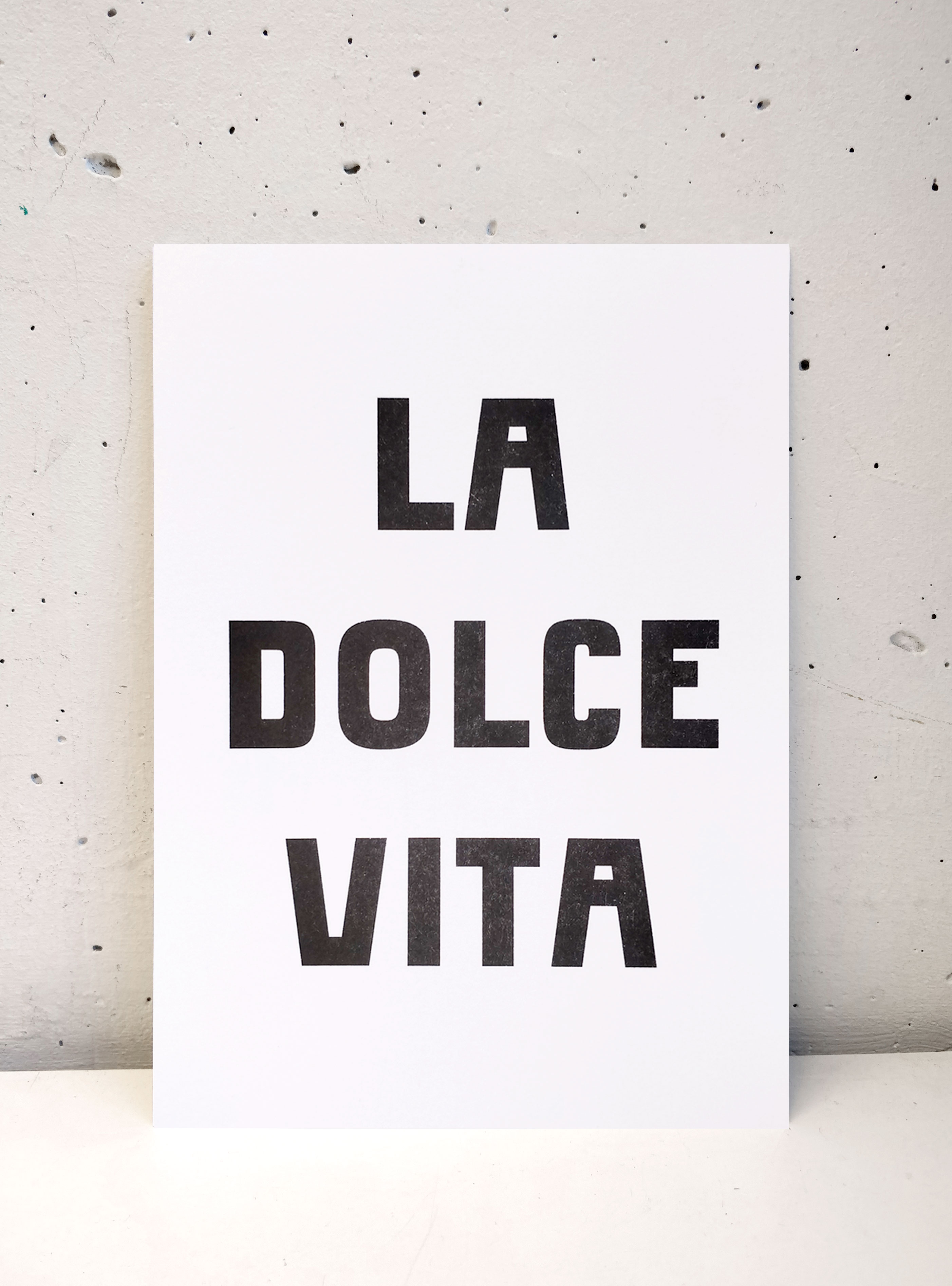 Set Dolce

Format: DIN A5
Papier: 300 g Lessebo Rough White
Printing method: Risography
Colour: black
Design and produktion: Bern, Switzerland